Election Settings – Dates
Update Election running dates. #
You can update your election's start/end date by following the steps below:
* Click on "Settings" on the election sidebar
* Click on the "Dates" link.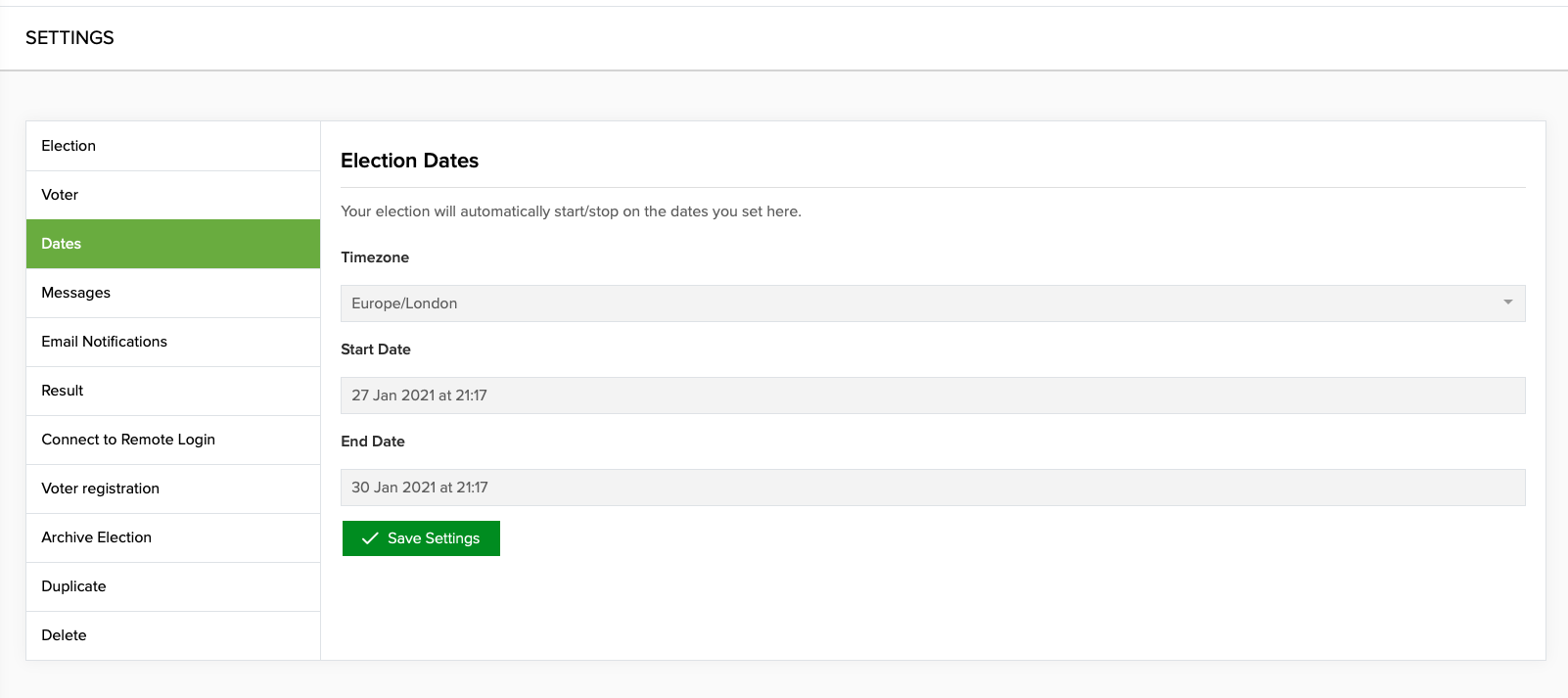 * In the start and end date panes, select the timezone, the start date/time and the end date/time.
* Click "Save" to update your election's date settings.
Important Notes #
The election's end date/time must be after the start date/time.
Elections will not automatically start on the start date without going through the full "Launch" process.
If the start date/time is set to a time in the past, then the election will start within 1 minute on completion of the launch process.
Video Tutorial #