Customising Voter Invitation emails
Email Notifications – Customising Voter Invitation emails. #
Customise Invitation Email
You can customise the default message that is sent to a voter at the start of the election. You may set your own body text and the subject line of the email.
You may add pre-set "tokens" to your emails.
Customising an email template is optional, Choice Voting will use a preset layout if you do not customise the email.
Get Started. #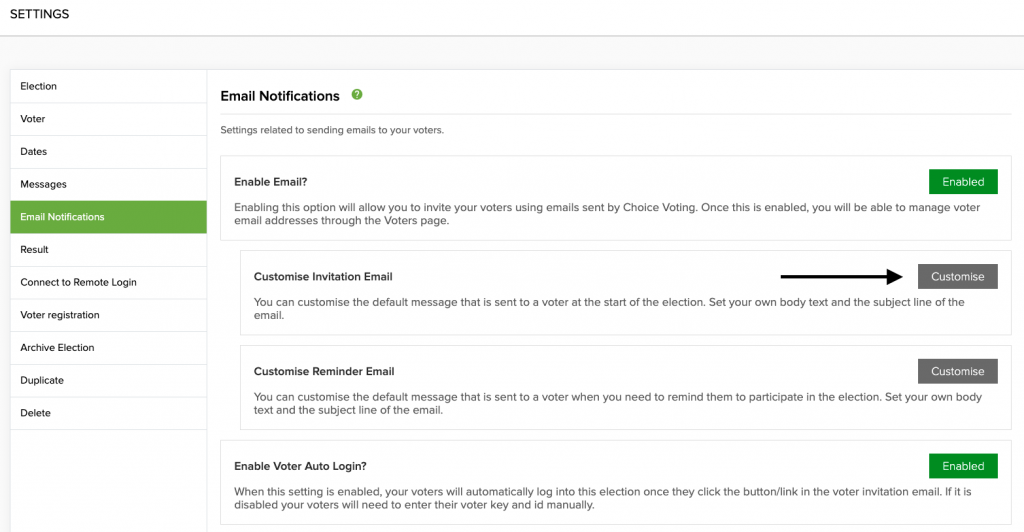 Select the button title "Customise" to begin the customisation process.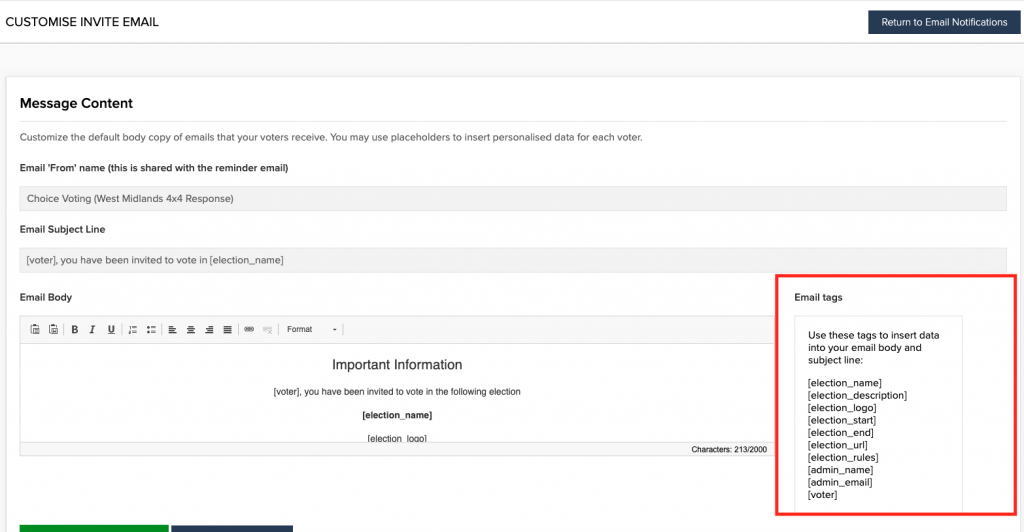 Using email Tags #
You may use these tags to insert data into your email body and subject line:
[election_name]
[election_description]
[election_logo]
[election_start]
[election_end]
[election_url]
[election_rules]
[admin_name]
[admin_email]
[voter]
Examples #
An example of how tags work.
If you entered the following into your email template
[voter], you have been invited to vote in the following election
The prefixed tag of [voter] would be substituted for the actual name of the voter receiving the invitation when the email is sent, similar to a mail merge function in a word processor document.
All the tags work in the same way, changing the tag for the specific data they relate too.
You may also use tags in the subject line.