Cost Effective Safe and Simple To Use Online Voting Software For any organisation

Rapidly Create Online Elections, Polls & Referendum.
Choice Voting lets you easily create online elections for your organisation in less than 5 minutes!
Allows your members to vote online, easily, and securely anywhere and on any device
Top Rated satisfaction by our users
See why these fine organisations, and many others use Choice Voting as their online election software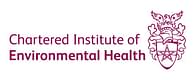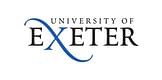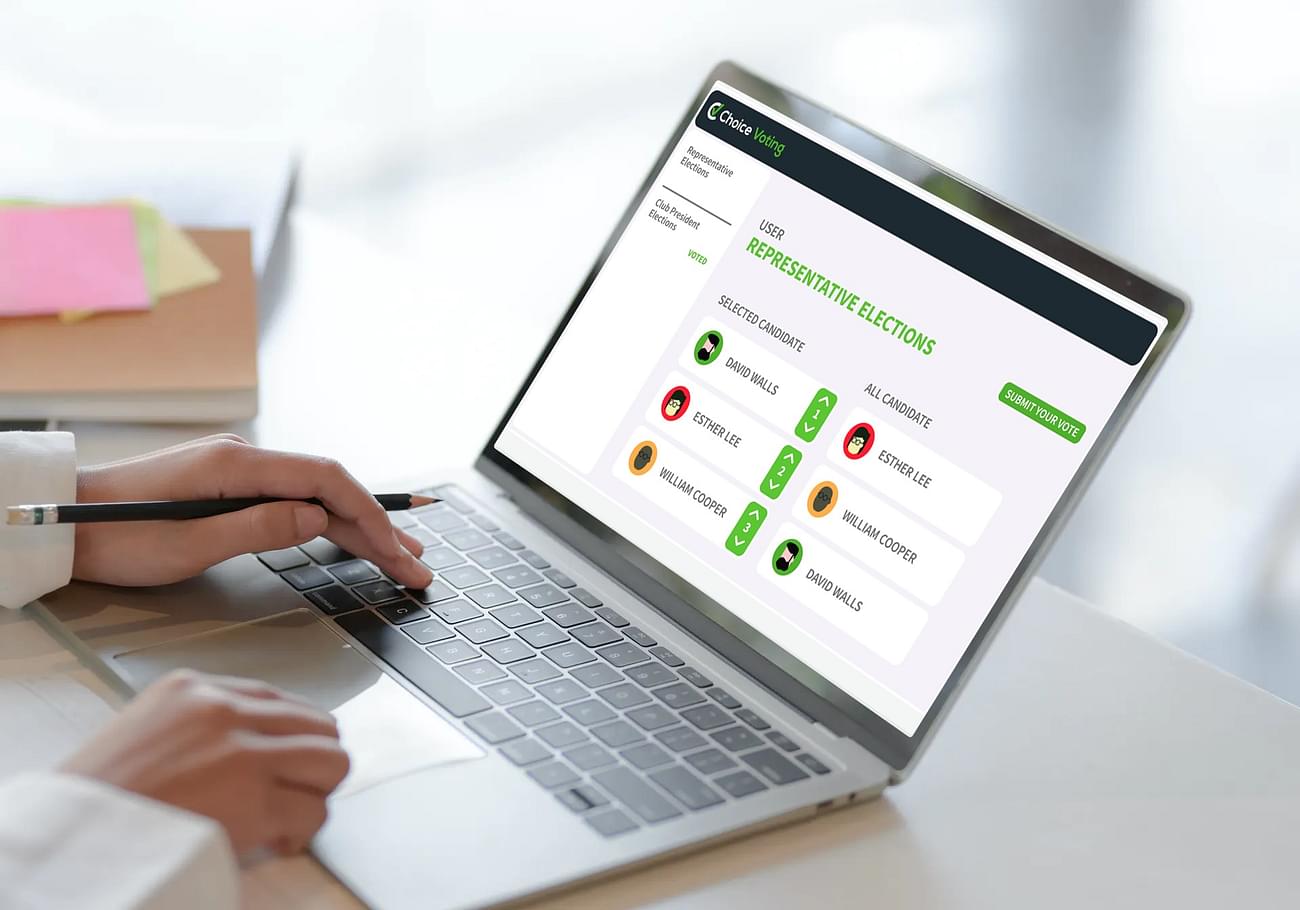 Manage Unlimited Elections in one space. With an average cost of just £45
Begin collecting votes in minutes, it's simple to setup, no experience required.

Using a fair, low cost, Pay as You Go method, you only pay for what you need, when you need it.
Choice Voting is excellent value, offering a lower cost than traditional postal methods of voting.
Example. 250 members postage 2nd class Royal Mail (SAE) = £330 VS Choice Voting = £54
Choice Voting is packed with
powerful vote management features
Voter Notifications.
Instant voter notification via email as soon as your election is open to voters.
One-Click Links
Rather than using a login or password, let voters login with a secure, unique link.
Branded Voter Portals.
Upload your logo and retain organisational branding.
Pay As You go.
Register for just one election, or launch as many as you need, flexible and affordable pricing.
Candidate Profiles.
Showcase headshots, statements & manifestos.
Web App Access.
Choice Voting election software is fully accessible from a browser - no app to download.
CHOICE VOTING OFFERS
FLEXIBLE COUNTING METHODS.
Single Transferable Voting (STV)
Instant Run-off Voting (IRV)
Online Voting Made Simple.
A Quick, simple and intuative experience that your members will love.
Intuative Voting experience
Anonymous voting
Audited Activity Logs
No Ads or Marketing
No Software to install
Passionate support
Powerful Features Built In
Build & Launch Elections With Ease.
With over 200 features built in, you can be sure you have the tools you require to create a perfect election experience.
Easy to use and understand.

Extensive Support and documentation

More than 1 Million votes counted
Custom Emails
Maintain your brand with customisable email notifications for your voters.
Anonymous Voting
Only voters know who they voted for. Administrators see the results, but not the choices made.
Highly Configurable
From Complex Elections, to simple approval polls, make any kind of election.
Use any Device
There is nothing to install or download, voting works in any modern browser..
CREATE YOUR ELECTION IN 4 SIMPLE STEPS
A beautiful voting experience for your members in just 5 minutes! *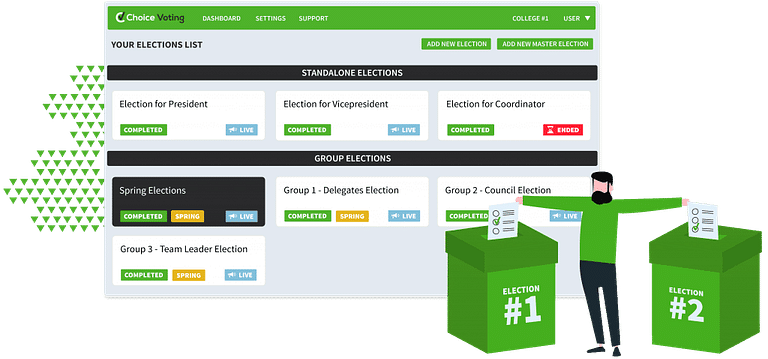 Create An Election.
Create unlimited elections in your dashboard, they can be single elections or even grouped elections with a single login for your voters. Elections can all run independently of each other at a time and date you specify.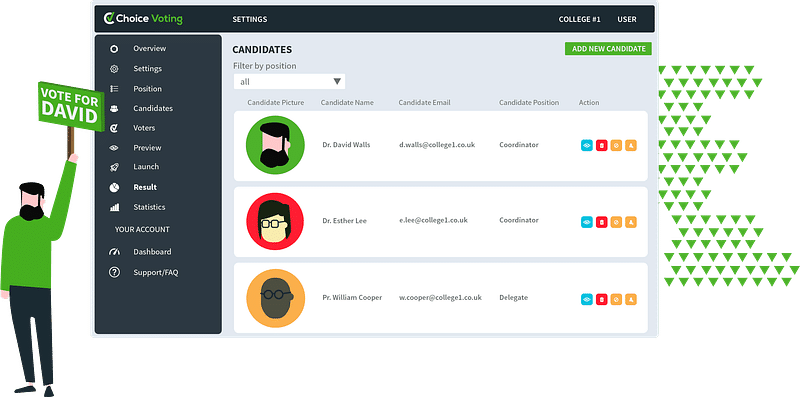 Add Your Candidates & Voters.
Insert or bulk import your candidate data, and assign each candidate to a position, Include Candidate photo, manifesto data or even video You control who is eligible to vote in your elections. Add voters one-by-one, or import them from a spreadsheet, or even reference a corporate web portal for voter eligibility to vote.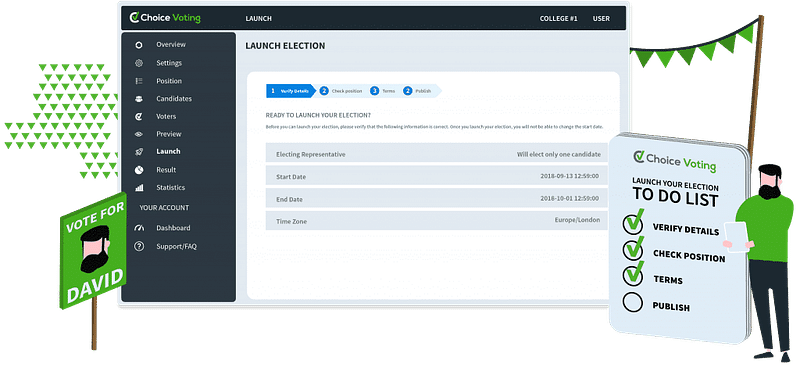 Launch Your Election.
You are ready to go, launch your election and share the unique election URL with your voters, or let Choice Voting email your voters for you.
Add Your Candidates & Voters.
Election results are generated instantly at the close of election, you may choose to publicly display your election results, or download them as a document for publishing. Monitor how well your election is performing with interactive statistics on every position in the active online Election.
The Labour Party
Like lots of other organisations in recent months, we had to quickly move work online that would usually be done in person. We have found Choice Voting an intuitive and secure way of running complex ballots. Credit in particular to the customer service team who have gone out of their way to help us and provide us with some bespoke training materials.
T
Where Choice Voting Is Used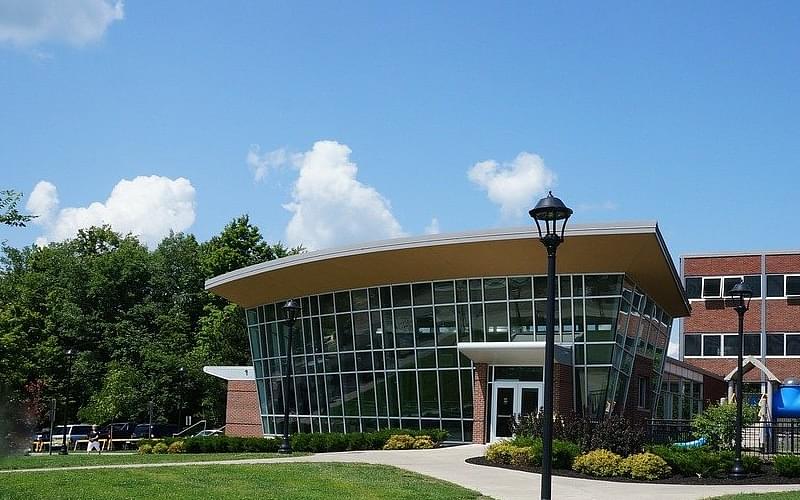 School Governor Online Elections
School Governor online voting is not only helping with the current Covid-19 restrictions, but there is an important cost and environmental consideration for providing an online voting experience for your schools parents. Voting software allows parents to vote at a time and place that is convenient to them, with minimal administration time for you.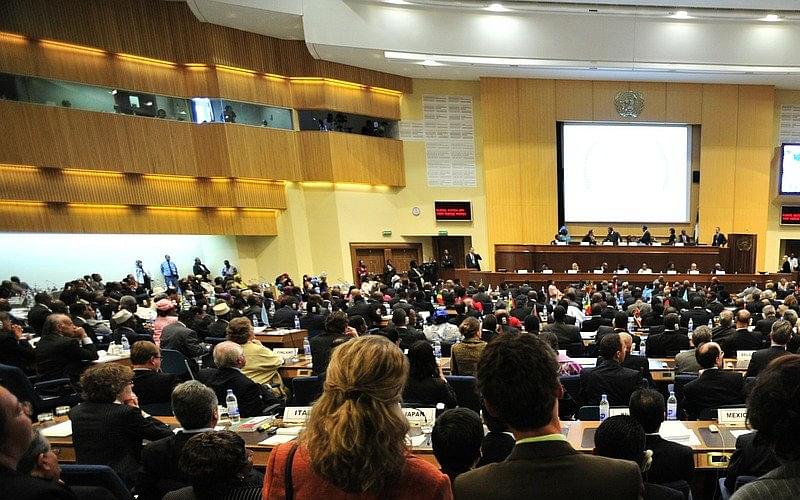 Online Voting in an AGM
Helping with Covid-19 Restrictions, conduct real time polls or elections during your AGM, self managed, or fully managed options are available.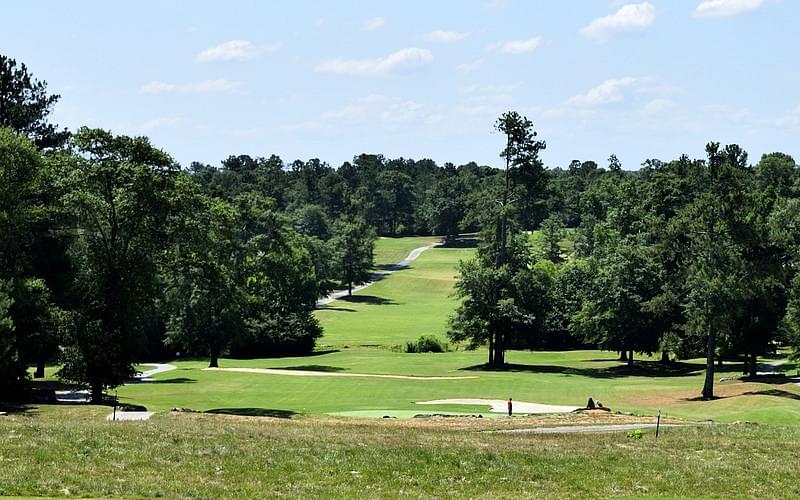 Sport and Social Cubs Elections
Choice Voting can help you keep your Sports or social club voting commitments with your members. With Choice Voting you can create an election that allows your voters to vote wherever they are.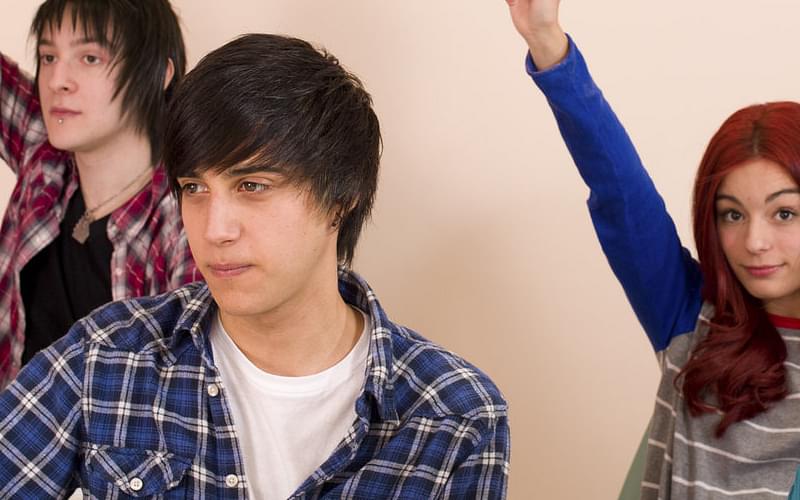 Student Union Elections
Voting software for your Students' Union, increase student participation during your full time officer elections.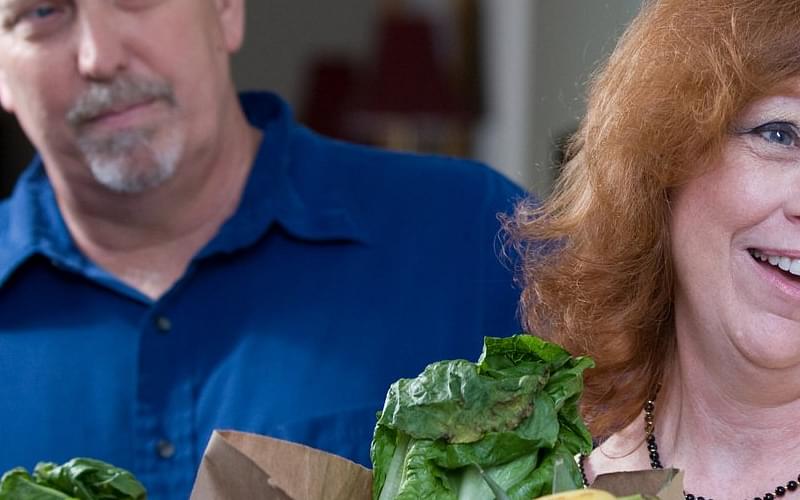 Charity Governance
Perfect voting software for online Charity voting, helping you engage with your members, and gather opinions or elect your board members.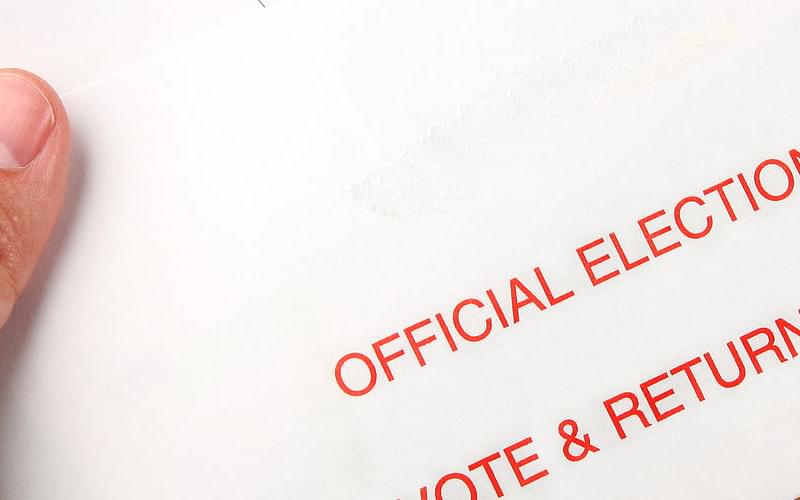 Trade Union Elections
Choice Voting can help you engage with your Union members. Use traditional voting methods, or maybe run a member survey. Experience a an increase in engagement, whilst significantly reducing your costs and staffing time spent on conducting elections.
Working With The Community
Choice Voting is proud to work with the Plunkett Foundation as a recommended supplier of online voting systems for community businesses.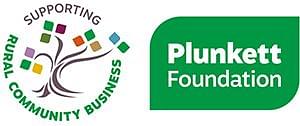 *on average a simple election can be created in as little as 5 minutes.