How to copy voters from another election
How to copy voters from another election. #
You can easily copy voters from a previously created or launched Election.
From your election dashboard, create a new election or click on an existing election.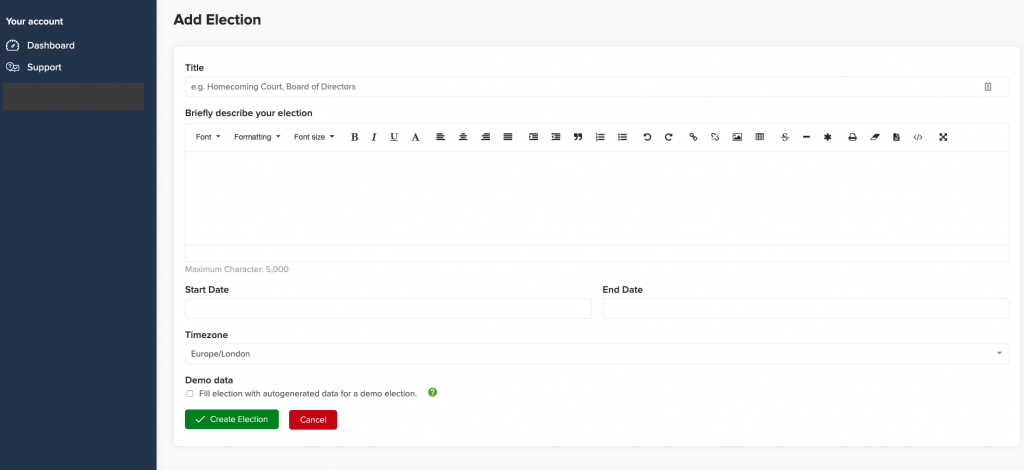 Navigate to voters > copy voters

You will be presented with a drop down list of any existing elections that contain a list of voters already
Select the election you wish to copy voters from, and click the "Copy Voters" button
Your voters will now be copied from your existing election, to your new election.
Important Notes
*** If the election you are copying from includes voters with a Voter ID OR Voter Key that already exists in the election you are copying to, then that voter will not be copied.
*** Voters can only be copied to this election from an existing election when the election is in "Build" mode.